Wicker Wall Shelves & Rack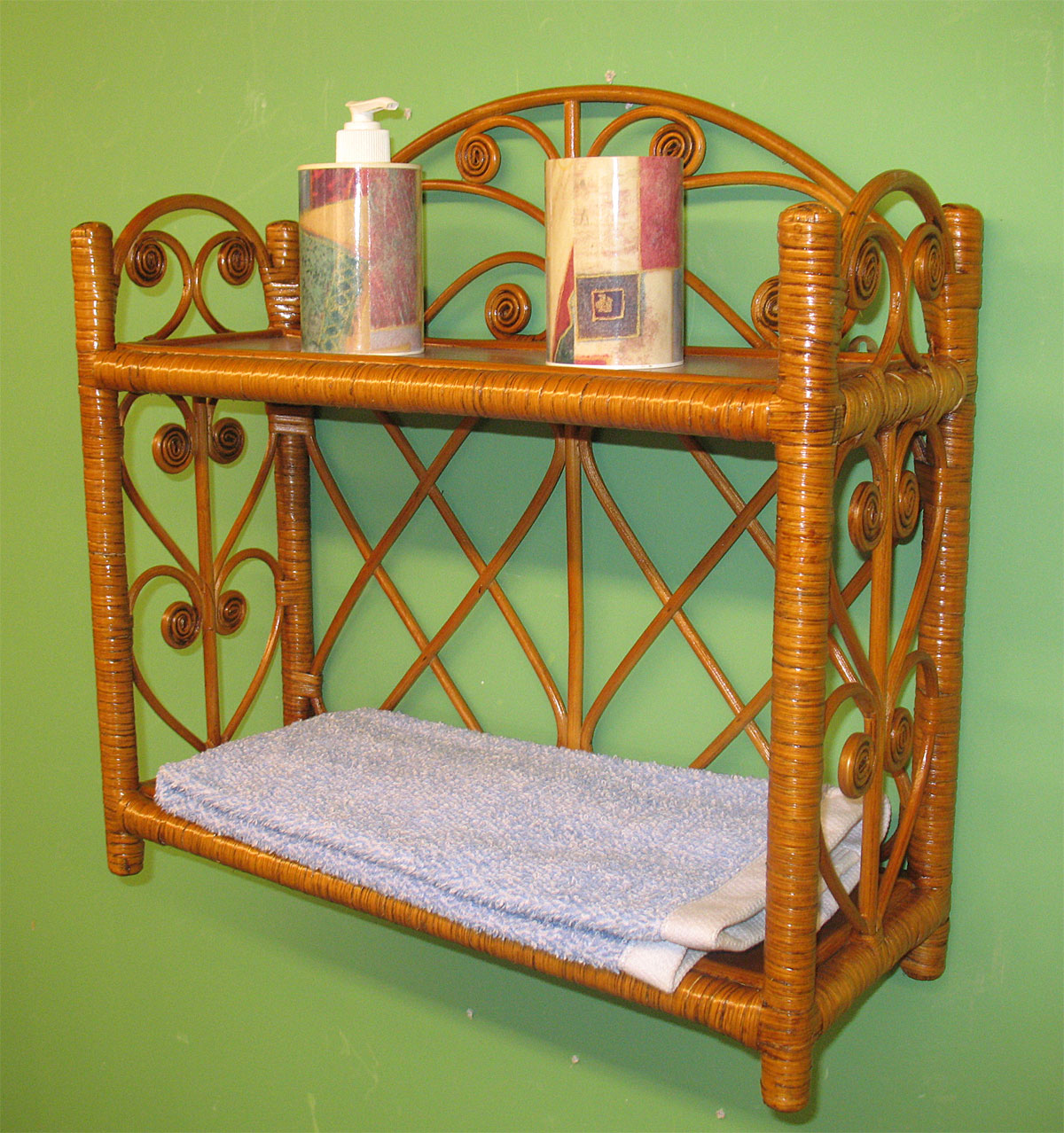 Scroll Down to see them. CLICK on the pictures to see more colors.
You will love our bathrom wall shelves and wall cabinets.
Construction...we use 2 different types of construction to make our wicker bathroom shelves. If the shelves has doors we frame them out in wood. Then smaller textures of rattan are woven over them. Remember, wicker is not a material. It is a weaving process. The material we use is rattan. Look closely at the frames. If they are they look square you they are most likely made of wood. If they look rounded the frame is made from rattan poles.
Quality...please look at the size of the rattan poles. Can you see how they are a very substantial size? Please notice how everything is wrapped or woven over. All of these things are important if you want a good quality product.
How to hang them...customers know what they want to do, but if asked we suggest putting your "hooks" in the upper left & upper corners that are right under the top shelf. You will have to select & buy the right hooks that attach to the type of wall you have. Everything from screws that go into wood, molly bolts that go into sheet rock or tile hooks. The wall racks are very well made. Get the right hooks & you are all set.
Where to use them...lots of these go into bathrooms, but our customer put these everywhere. Bedrooms, kitchens & any other place. They are sturdy & look attractive on your wall.
Packaging........ each wall rack is paper wrapped, bubble wrapped and individually boxed.
Our prices include FREE Fed Ex shipping to most locations in the 48 states.